A very quick Social Media fail this morning from everyone's favourite world of local radio. The culprit Sun FM, Sunderland's local radio station. The crime – not using spell check. The result? Just take a look at the screen grab.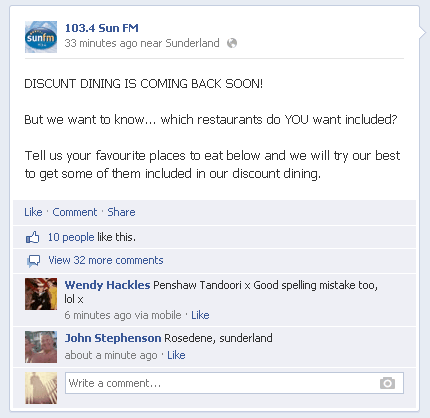 Don't know about you, when I read that out loud it sounds like I should be pointing to someone to my left.
What's the lesson to learn from this? Always use the spell check, or at least look for the red squiggly line!