BESPOKE SOCIAL MEDIA TRAINING
Want to make the most of social media for your business but not sure where to start? Then I'm the guy you need.
With my bespoke social media training packages, you can receive tailored training geared towards the business goals that matter most to you.
Need to get started with Facebook advertising? I'll show your team the power of the Pixel, what creative options are available and how to make sure your campaigns measure success.
Want to build up a loyal following on LinkedIn? I'll run you through how to maximise your company profile and use employee advocacy to help drive peer-to-peer exposure.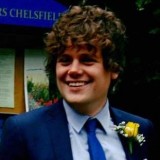 Dean Adkins - Adkins & Cheurfi Recruitment
Thanks to his friendly style and in-depth subject knowledge my team left the session full of ideas and with a greater understanding of how we could use social media to further our business goals.
SOCIAL MEDIA TRAINING TOPICS
All training delivered is bespoke to your business needs and delivered on-site. Packages are generally built around the following areas but if you need help with something social not listed get in touch to see what help might be available.
Social media advertising
Covering self-service advertising solutions on all the major social media platforms including Facebook, Instagram, Snapchat, LinkedIn and Twitter.
Content creation
A crash course in making engaging content to share through your social media profiles. Including tools required, free resources to help and the types of content that work for each major channel.
Social customer service
How to find out what your customers and clients are saying about your business or industry and the best ways to maximise engagement through social channels.
get in touch
Sound like the kind of thing you might need for your business? Get in touch and see how I can help specifically with your social media training needs.
get in touch