A couple of weeks ago it was announced that Facebook were slowly going to be rolling out their new "graph search" function to users with USA English set as their language. Not wanting to miss out, I changed my language to one that spells colour wrong and waited. And waited. And waited. And I was still waiting for Facebook Graph Search until this afternoon.
As of 16:00 I finally got to sample Facebook's new killer development. However, it didn't appear on my personal Facebook profile but instead on the Chase Park Festival Facebook page I manage.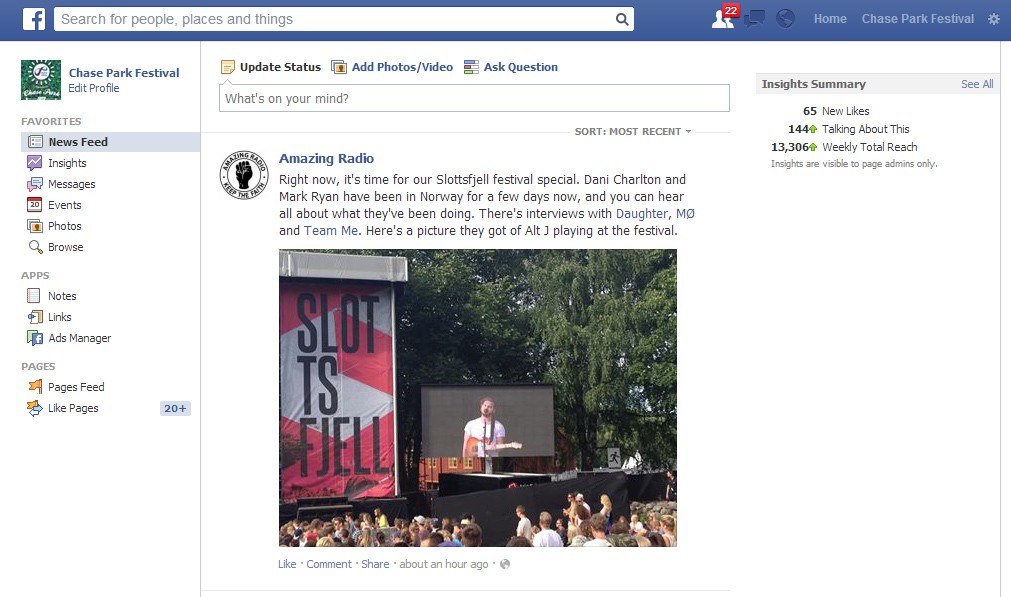 This was the view that created me when I "used Facebook as page" with Chase Park. As you can see the main difference is the new header and search bar proudly telling me to "search for people, places and things". You'll also notice the impressive stats in the top right – but I'll save that awesome for another day.
Because I'm a mug that does what ever Facebook tells me, I clicked in the box to search and was greeted with this drop down.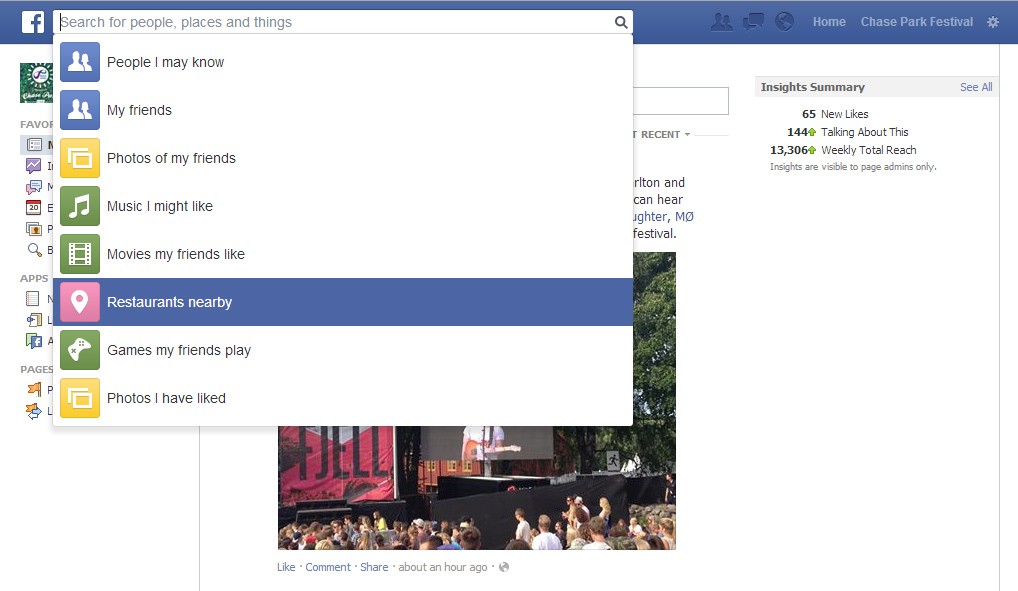 Similar to what they did with Facebook Moods, you're given a fairly limited list of things you're allowed to look for. Remember I'm using Facebook as a page, so technically I don't have any "friends" on this account. But I figured it would be able to handle the "photos that I have liked" query – I was wrong.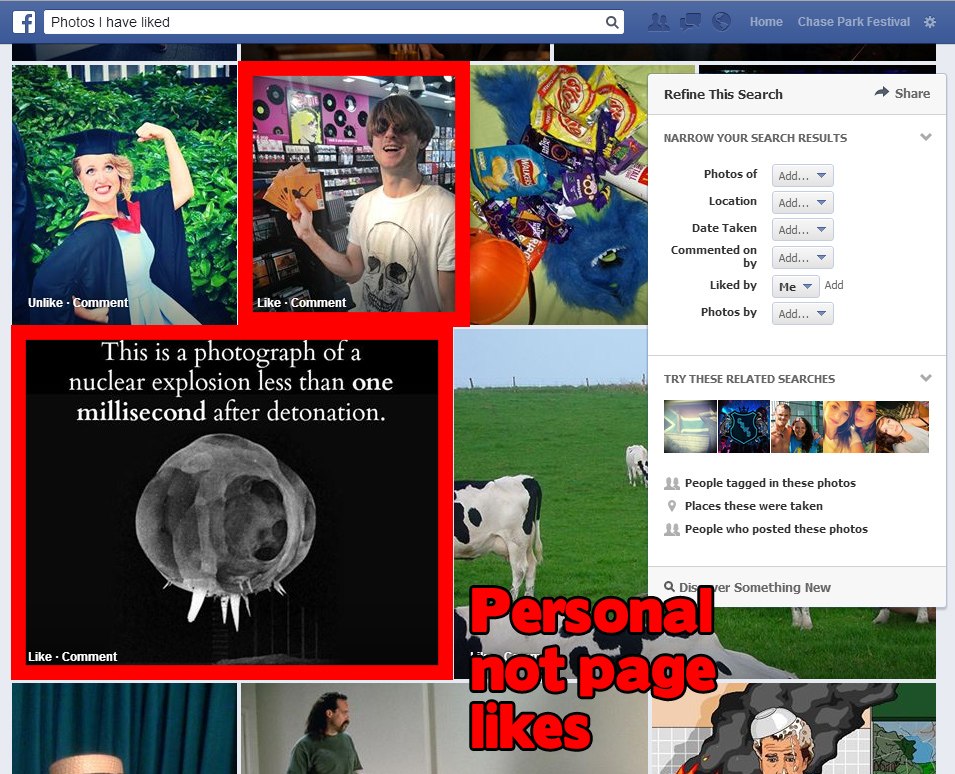 Instead of bringing up a nice selection of images Chase Park Festival had liked, the search returned mostly pictures that I had liked on my personal Facebook. A big fail on Facebook's part for something that's meant to be an intelligent search engine.
It looks like when it comes to pages Facebook have yet again failed to do some serious user testing and we're going back to the days of accidental postings as personal profiles or photo uploads going to the wrong account.
It is early doors for Facebook Graph Search though and I'm sure they'll be ironing out the creases as they go. What's odd is I can only get the new Graph Search when using Facebook as Chase Park Festival. If I use it as my personal account or any of the other 20 odd pages I'm an admin on, I get the same old Facebook that's been around for what feels like forever, well in Facebook years anyway.
Have you got the new Graph Search yet? Has it thrown up any howlers in its results for you? Does it only work on a certain page you manage? Let me know in the comment box below.