I saw a post the other day from a self proclaimed "Social Media Expert" complaining about how their Facebook page posts hardly ever reach any of their followers. The post ended with them asking "What's the point in having a Facebook page any more?"
If you run a Facebook page and have noticed your organic reach fall off a cliff over the past few months, you might be thinking the same thing. Why bother putting all this effort in to something that is only being seen by an audience smaller than a tick's dick? Well let me give you a few reasons why Facebook is still worth the effort.
It's not Facebook, it's you
Yes Facebook has openly admitted that they have tweaked their newsfeed algorithm to reduce the prominence of Page posts, letting only the most engaging get through to a wide audience. But the key words there are "most engaging".
If the content you're putting up on your Facebook page isn't relevant or interesting to your fans, they're not going to engage with it. If they're not going to engage with it, Facebook isn't going to bother clogging up other people's newsfeeds with it and your reach will be close to nothing.
For too long people have been running Facebook pages and posting completely irrelevant content in a fruitless ploy to get likes and comments that have no meaning to their core business. For example, the page that spurred me to right this post was filled with crap motivational posters with desperate pleas from the author for people to "like if you agree".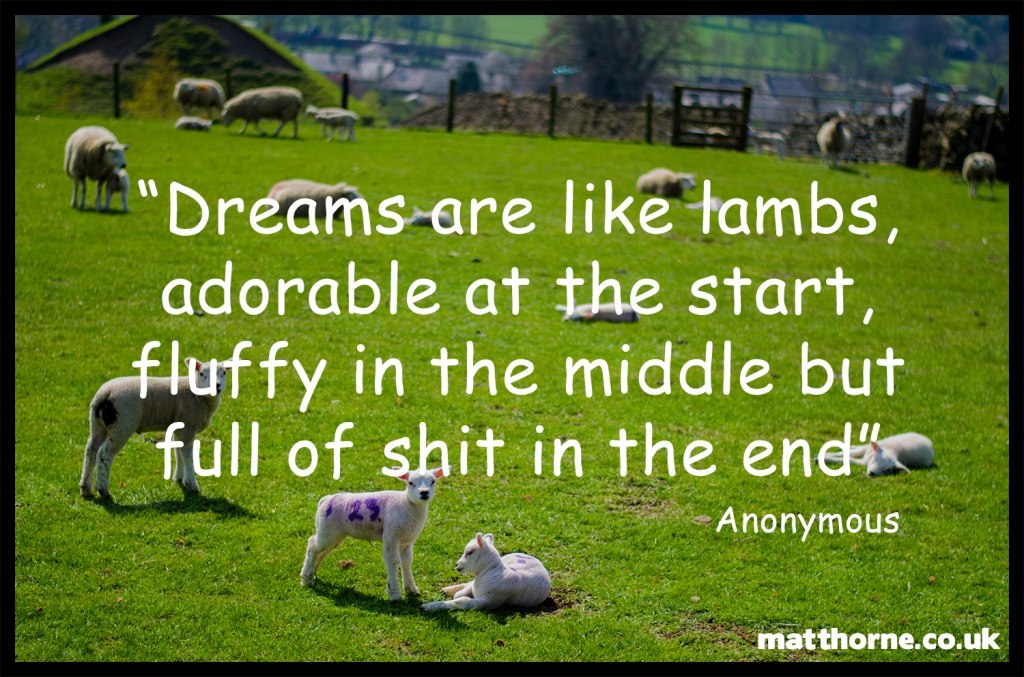 As they were a "Social Media Expert" and not a motivational speaker, that kind of stuff had no place on their page. It was no wonder they were getting no reach.
To get the reach, you need the relevance. Check out this post from a local restaurant.
At the time of writing the page had 1,845 likes. That post had 50 likes and 20 comments, a pretty impressive engagement rate for an organic post.
They're a restaurant, they sell food. They post pictures of food on their Facebook page to entice people in to eat their food. People pay to eat their food. They make money. They also get engagement on Facebook. It's that simple.
Facebook isn't just about posts
Facebook Pages are useful for more than just posting about what your business is up to. Don't forget it's one of the fastest growing advertising networks.
Without a Facebook Page, you can't advertise on Facebook. If you can't advertise on Facebook you can't reach a highly targeted audience with your message.
Sure you could do pay per click ads on Google, or even banner adverts on the millions of websites on the internet. But nobody clicks on those. Want proof? Have a look in your memory and remind yourself of the last time you actually clicked on a banner advert, not including that time when "fat finger syndrome" caused issues on your brand new iPad.
The range of advertising products and targeting options on Facebook make for fantastic ROI. I recently ran an online campaign using Twitter, Facebook, Google and Bing as advertising platforms. The Facebook adverts outperformed every other platform for clicks and website traffic hands down.
Facebook isn't just about advertising
There are other uses for a Facebook Page outside of paying to get your message out or posting about your latest company achievement. It's a great tool for customer service.
Open your wall up to comments, invite people to leave reviews, deal with customer service issues through private messages or out in the open. All these become possible with a Facebook page, giving you the chance to engage with your current and potential customers in a one to one way that no other medium can offer.
And then there's Open Graph and integrating Facebook in to your website. Social sign ins, product reviews and a whole lot more. For an example of all this at work, have a look at what ao.com have done.
To summarise
The next time you hear someone moaning about their Facebook Page reach, slap them in the face with this blog post and tell them to suck it up and just do better.
If someone's slapped you in the face with this blog post and you're not sure how to do better, get in touch and find out how I can help you.