March was a long month right? Seemed to last for ages. But it's finally came to an end and I've finally had a chance to dig through Newcastle University's organic social media stats to see if there's anything we can learn from organic social media performance in March. Guess what, there is! And this month it's a bit of a love fest.
On wards to the knowledge bombs:
Instagram hearts engagement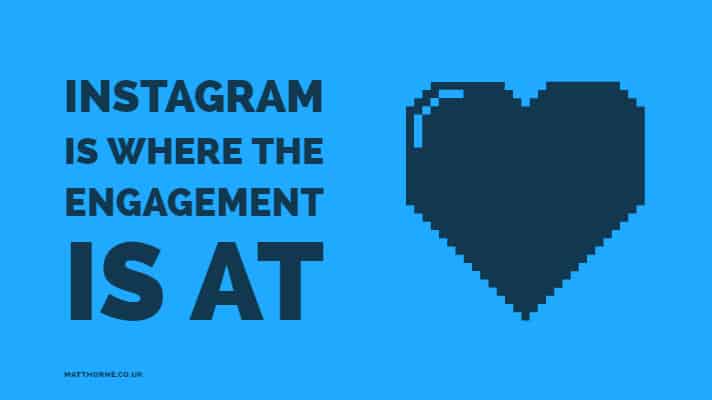 In the battle for organic content, Instagram is really starting to punch hard.
Not only has Instagram Stories consistently smashed Snapchat on all fronts, its main feed is a boss for engagement too. In March alone Instagram engagement was 52% higher than on Facebook. Median reach rates compared to audience size were also very healthy, with Instagram reaching nearly 50% of the potential audience.
Facebook hearts video
OK so March hasn't been the best month for Zucks. With the Cambridge Analytica story still rumbling on Facebook are most likely going to have a tough 2018. But let's put that to one side for now.
When Facebook announced their big algorithm change in January, video (and especially live video) was touted as being super cool for engagement. And engaging content gets reach. So it's probably no surprise that by increasing our video output on Facebook we've seen our organic reach start to claw back up the charts.
It's by no means at pre-2018 levels. But, by increasing our video content from 14% of posts to 37% of posts we've seen median reach increase by 35.5%
Videos, like this:
LinkedIn hearts photos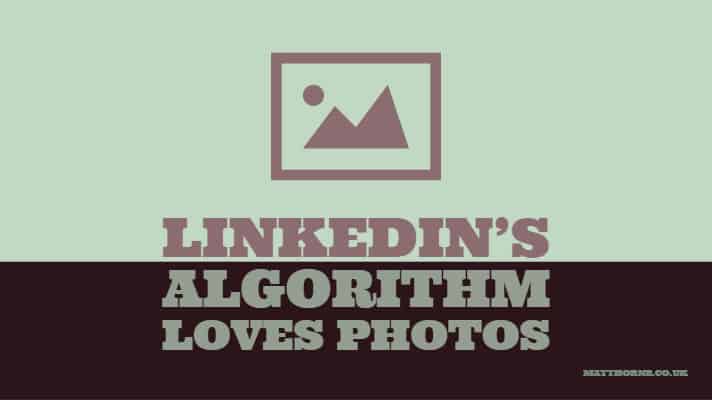 For many people LinkedIn is a bit of an enigma. Is it just an online CV? Do you only use it when you're looking for a job? What constitutes an "acceptable" profile picture? How many "inspirational" stories can its feed contain?
One thing that stood out from our content performance in March was how well photo posts performed. Even ones with below average engagement still saw above average reach. Like the other channels it seems to be doubling down on visual posts for telling your story.
And as I've said before, it does help when you've got something special to shout about
Will this change when LinkedIn finally roll out native video for company pages? Stay tuned.
Snapchat hearts self-destructive app redesigns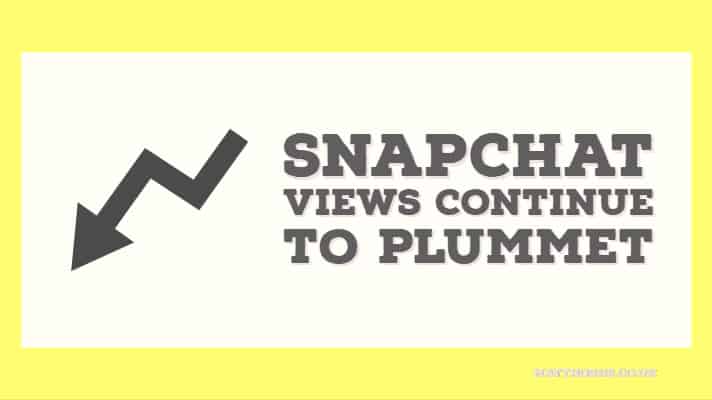 Nearly 3 months on since Snapchat redesigned its app to separate "social" and "media" and things continue to slide off a cliff. Our initial story views have dropped a depressing 61% since the redesign. This is not good.
I recently had a call with a Snapchat developer who had seen my blog on Snapchat's analytics and wanted to have a chat on how we're using the platform at Newcastle. He made it clear that Snapchat really values universities using their platform and are "aggressively looking at improving story performance". But will it be too little too late?
With the rate of decline we're seeing Snapchat may no longer be a viable organic channel. We may still use it as a messaging platform, and will definitely continue to use it for advertising – but the time and effort required for fresh story content would be better directed towards Instagram Stories.
So that's what we found out this month. How did your numbers look?