Hands up if you're still working out how LinkedIn fits in to your social strategy?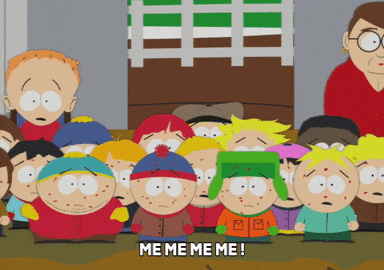 It's a weird one, is it a place for straight up professional business to business communications? Is it a place for job adverts? Do you go peer to peer in the groups? Or maybe you post some #inspirational stories that definitely happened.
"Gentlemen" 🎩 pic.twitter.com/lPRwT3qcF3

— The State of LinkedIn (@StateOfLinkedIn) September 13, 2018
To be honest, there's no right answer (other than never ever doing the last one in that list). LinkedIn is slowly building its platform to offer everything Facebook does except the crippling organic reach.
LinkedIn – the friend with benefits
One of the great things about LinkedIn for me is the instant follower growth. As soon as somebody says they studied at your university, they become a follow of your university page. It's why LinkedIn is Newcastle University's biggest channel. It's also why LinkedIn has fast became our alumni hub with content shared to connect and resonate with our family of previous students around the globe.
Want to get those sweet sweet reminiscing feels? Share some campus porn on LinkedIn.
Want to get some gushing alumni pride? Share some ranking success on LinkedIn.
Want to get alumni to a meet up? Share the event details on LinkedIn.
But is it really the best channel for reaching out to alumni? Both Facebook and Twitter are slowly catching up as places to get content in front of alumni. While new students shun Facebook to gather around Instagram and Snapchat; the students we engaged with on these channels 5-6 years ago are squeezing down the social toothpaste tube to the spout of minty fresh alumni content engagement (an analogy too far?).
The best place to get alumni engagement is a question I've been thinking about after seeing this tweet from the big man on Loughborough's campus, Liam Ross
Twitter vs. LinkedIn pic.twitter.com/ZSxNm3ur4S

— Liam Ross (@LeehamRoss) September 11, 2018
I thought I'd have a compare and contrast experiment on Newcastle University's channels to see how we fared out.
The experiment
Each September we put content out on our channels to ask alumni for their advice and guidance to give to incoming freshers. In the past it has tended to limp by on Twitter and get plenty of comments on Facebook. We've never really tried the approach on LinkedIn. So this year, we did. And this is how it went:
Facebook
This was the original post, using the fairly new list style content. Not one we run with a lot, but I wanted to see if the mix of emojis and listicle helped get past the algorithm and get loads of comments.
It didn't exactly light the world on fire. Just under 6% organic reach of the audience and 16 total comments. A damp squib you might say. But the comment count was on par with previous years, just not the reach.
It gets a comments to follower percentage of 0.01
What about Twitter?
Twitter
What would you add to this list to help this year's #nclfreshers get ready for their arrival in #newcastle? pic.twitter.com/2WnB30dcK2

— Newcastle University (@StudentsNCL) August 30, 2018
Doing a sneaky screen grab of the Facebook post (like all them cool meme accounts that rip off other people's hard work) got 7 replies and 5 retweets. A sub par performance for our Twitter. Especially since most the replies came from other areas of the university and Students' Union societies.
It gets a comments to follower percentage of 0.033
Timeto see LinkedIn's results
LinkedIn
Ok, so just the 72 comments there then. Giving a comments to follower percentage of 0.06.
The result
Well quite clearly, when it came to this question LinkedIn absolutely smashed it for comments.
As Liam found with his alumni content, LinkedIn is becoming the place to go for getting engagement with alumni. It's providing an ever growing audience of previous and current students who are keen to remember the good times at uni and (hopefully) say great things about where their experience has got them today.
One thing's for sure, if you weren't thinking about LinkedIn as a channel to focus on in the past, maybe it's time you had a look at what content might work with your audience today.