2018 – one month done, another 11 to go. "But how did the content fair on Newcastle University's main social media channels?" I hear you ask. Well read on, because here are the four key takeaways from our monthly organic content stats.
Facebook reach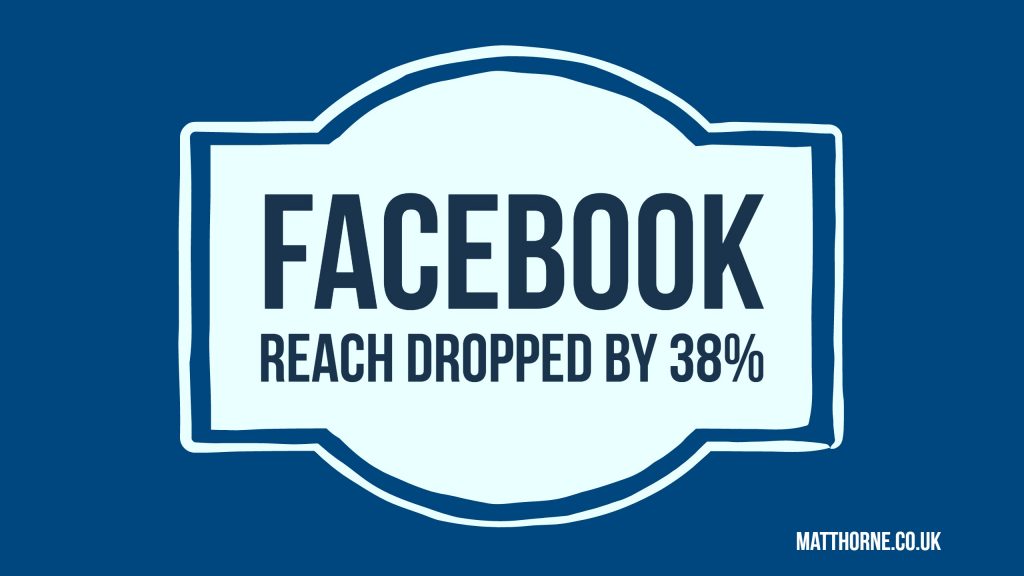 😲
Who ever saw that one coming? What with Facebook announcing in early January they were going to significantly restrict the reach of a lot of organic public posts from pages, this was kind of expected. For my full take on the changes with Facebook check out my post What Facebook's Newsfeed Change Means For Social Media Marketing
We didn't switch up our posting strategy in January so we could see if the changes would make much of a difference to our content strategy. On the surface it looks like that they have. However, that's not to say it's the end of the world for organic Facebook. In January we didn't have as much video content as previous months and we also didn't have as much snow based content, both of which we know can really help with organic reach.
So that means February will be a better canary in the mine (that's definitely a saying right?). We've got a lot of (hopefully) awesome video content planned and who knows, maybe a load more snow heading our way, so we can have a good sense of if the Facebook newsfeed changes are as bad as they seem.
Retweets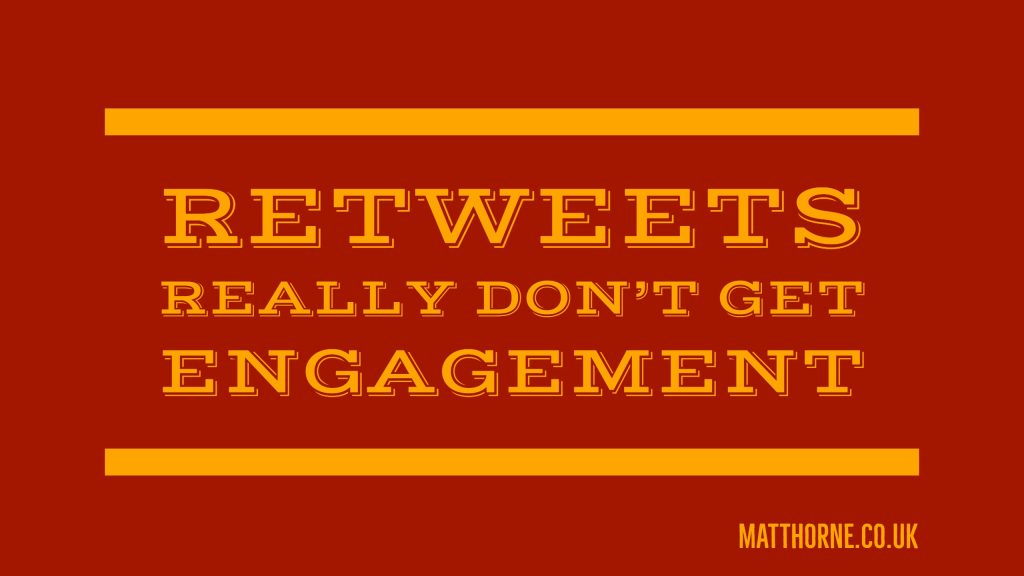 Regular readers of this blog will know I've covered this before. But in the words of The White Stripes:
In January retweets continued to get terrible engagement. 6 out of our 10 bottom tweets for engagement were retweets. So there's no point in retweeting right?
Well maybe, or maybe you need to be more selective in what you retweet. Because one retweet did above average for engagement, and hit the top 10 for impressions too:
So in case you hadn't heard – we did quite well on #universitychallenge last night. Here's a nice round up on all the action by @kj_funk https://t.co/rAHOLWVrxb

— Newcastle University (@StudentsNCL) January 30, 2018
But then it's not every month your University Challenge team are smashing things in the quarter finals.
Instagram Stories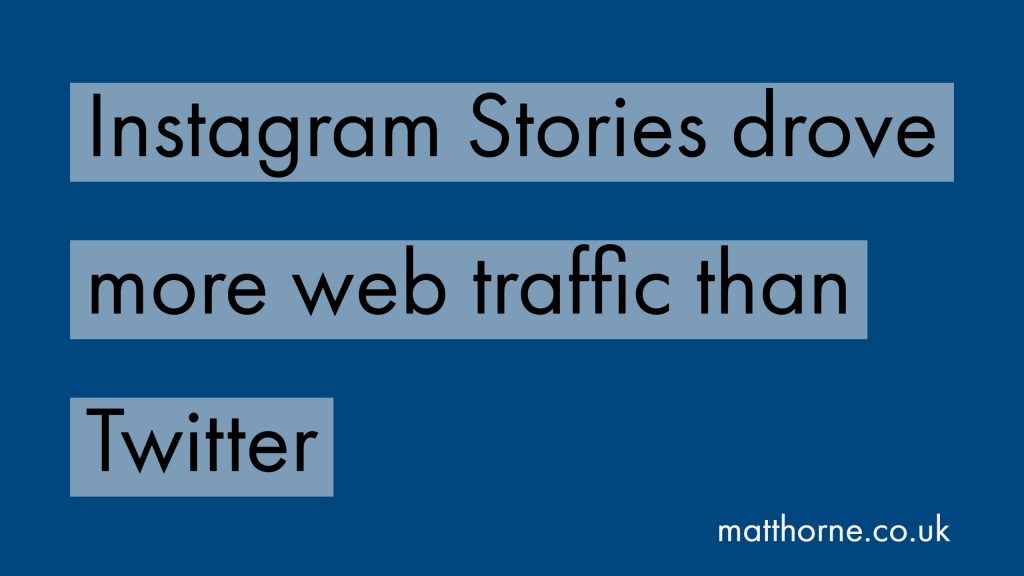 Part of our content strategy with Newcastle University is to share research stories to drive traffic to our Press site. It helps highlight the awesome stuff our academics and researchers get up to, as well as inspire potential students to come study at a uni where research informs teaching.
With the decline in reach and engagement of link posts on Facebook I wanted to see if new channels could replace that network as a traffic source. Since Instagram Stories lets you add links to your posts I figured it would be a good place to try things out. And January did not disappoint.
Straight out the gate, with just two stories around research news, it provided 13% of our organic social traffic to the press site. Twitter provided only 11%. The rest? Well 40% came from LinkedIn (do not underestimate that channel as a traffic source) and 36% from Facebook.
Hashtags and Instagram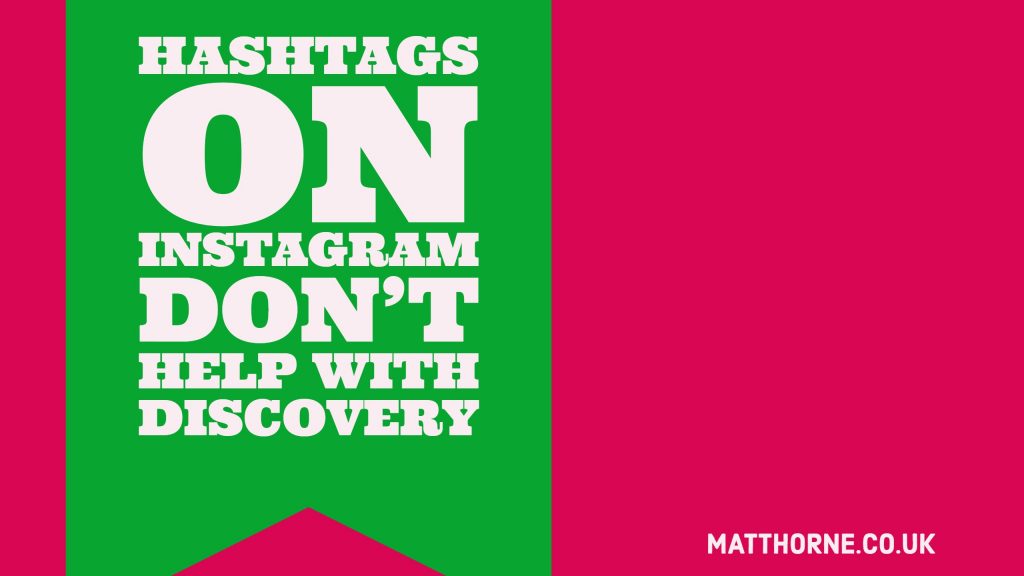 Hashtags are Instagram 101 right? Shove a load (#like4like) at the bottom of your caption and just watch the likes and reach come rolling in. That's how it works doesn't it?
Well maybe not. Although we're fairly conservative with our hashtag use (I refuse to hashtag spam posts like a 16 year old desperate for social approval of their latest selfie) we still include topically relevant ones:
And thanks to the wealth of new data Instagram provides business users it would appear not. Using their new break down of where impressions came from, in January on average just 24 impressions were from people browsing hashtags. Our average impressions per post in January? 16,022. That's a whopping 0.15% impressions coming from hashtags on average.
That's not to say all our impressions were coming from our followers though. You now get given a "discovery" metric which says what percentage of your impressions came from people that don't follow you. In January, on average, that was 5% – a lot more than from just hashtags.
What's that mean? Engagement and location tagging are a lot better at getting your content in front of new people on instagram than hashtags.
Until next month
That's it for January. What will February bring? Tune in same time next time to find out.