February is a short month, so there's not much you can learn right? Well in the ever-changing world of social media, every day is a school day. And boy did we get schooled in February. Here are 3 things we've learnt from Newcastle University's organic social content in February.
Facebook and link posts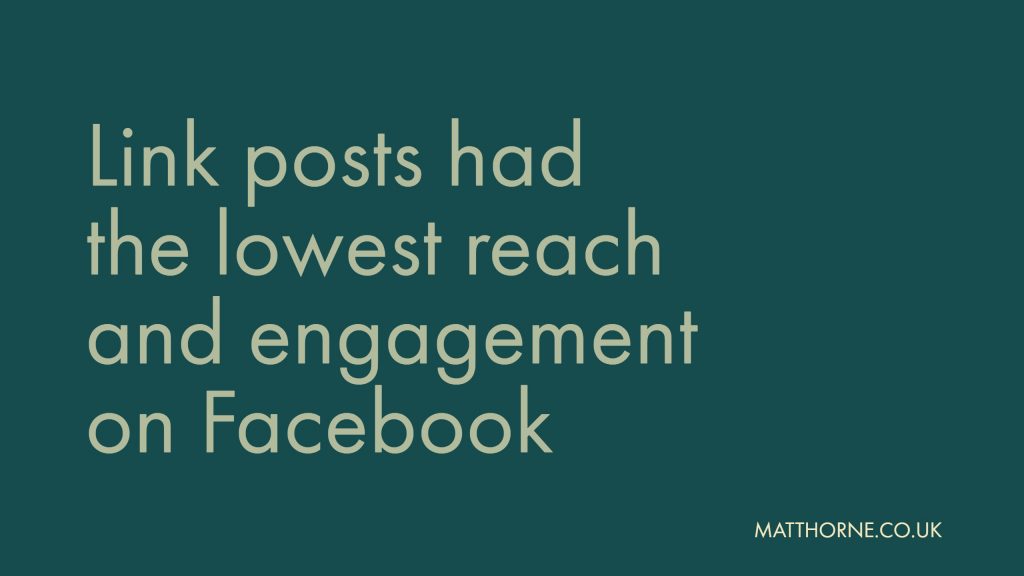 With all the changes to the algorithm that have been happening on Facebook we're taking a close look at organic stats to work out our new strategy. Things are starting to become clearer after two months but one thing that has jumped out is how poorly link posts now perform.
There was a time when link posts were high performers, both getting reach and engagement on Facebook and driving traffic to external sites. But 2018 is a different story. Not only are links to our own website getting little traction, but even links to 3rd party websites that would previously have performed exceptionally well are now tanking. Our entire bottom 10 posts for reach were link posts.
It would seem Facebook very much want to keep as much traffic as possible in their walled garden rather than give exposure to content pushing you away from Zuck's baby.
The downside of improved Instagram scheduling
If you use an approved social media scheduling tool like Sprout Social or Hootsuite you will have recently been treated to the gift of fully automated Instagram scheduling. No longer do you have to go through a complicated process of phone notifications and manual post pushing to get your content on The 'Gram. Happy days right?
Well yes and no. It's good because it's easier to post outside of office hours and at times your audience may be scrolling. It's bad because that ease means you may start pushing out way more content than usual. Which is exactly what we've been doing for the past two months.
In the past we'd only put out about 15 posts a month on Instagram and had seen our average reach, engagements and follower count grow at a steady (and quite quick) rate month on month. Since the start of the year we've increased this to over 20 posts a month. Sure it's not a huge increase, but it does mean nearly one photo every day. And that has seen our KPIs take a hit.
Both our average engagement rate and average reach have dropped month on month since this increase started. And it's not like we've changed the content, just the volume. So for us, it would seem definitely less is more (if only there was some link between the Instagram name and a measurement of weight to make a pun).
The killer Snapchat redesign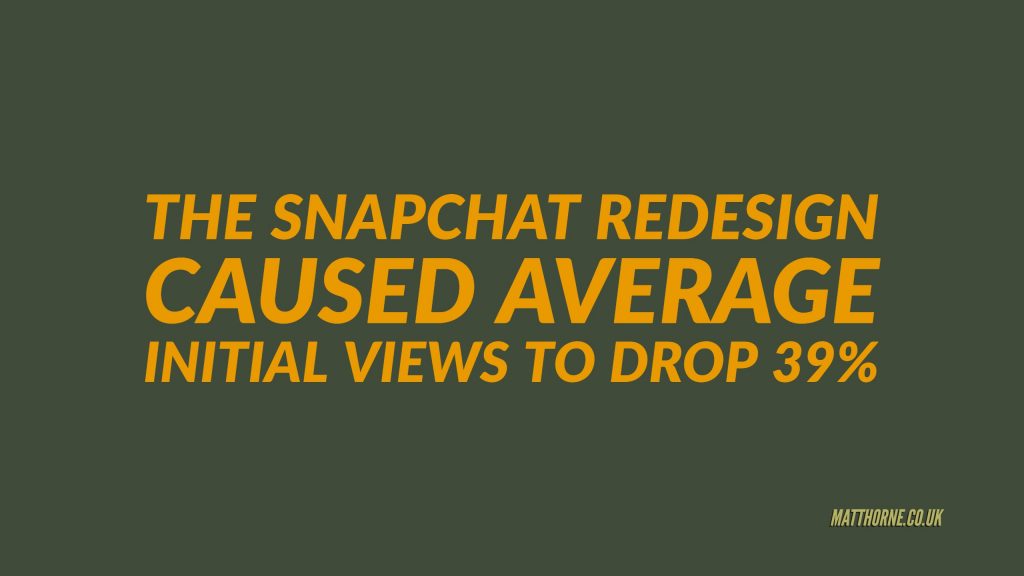 It's not just Facebook that's made some major changes this year. Snapchat's new redesign has finally rolled out across all users and it's not gone down well. From plummeting stock prices and influencers jumping ship to full on Twitter rage, it's fair to say people aren't happy.
A  new "Stories" tab is currently being tested so people can find content a bit easier. But until this is rolled out completely then our content is taking a hammering. We've seen a huge drop in initial views on our stories since the redesign and our completion rate has also dropped 29%. Not a good sign for the channel that was looking quite promising as a place to reach our target audience.
If the Stories tab doesn't surface and numbers continue to drop, Snapchat might just become the next Google+ for our organic and our full vertical content focus goes to Instagram Stories. But, like Facebook, it'll still be handy for adverts.
So that's February 2018 – how did it work out for you? Let me know in the comments.