Like a blurry memory May 2018 has passed and we're speeding through June and, in the UK higher education world, the launch of Clearing campaigns. But that doesn't mean there's no time to take a look back at what we can learn from organic content performance in May.
To cut a long intro short, here's some stuff what we learnt by looking at the numbers in May.
Snapchat bouncing back?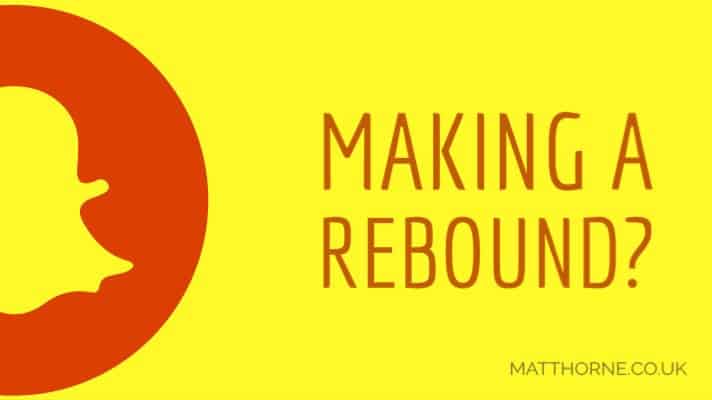 Probably the most significant exciting interesting hopeful thing we saw in the Snapchat numbers was a rally in our initial views.
Snapchat are currently testing out a redesign of their redesign that's meant to make it easier for users to find stories again. It's not been pushed out to all users yet, but it has reached some people. Is this related to the fact towards the end of May we saw our numbers start to go back up again after a dramatic decline since January?
Does this signal the return of the OG story platform? Possibly, but only time will tell. If the numbers keep going back up in June then we might need to have a re-think on how we use the channel organically moving forward.
LinkedIn loving images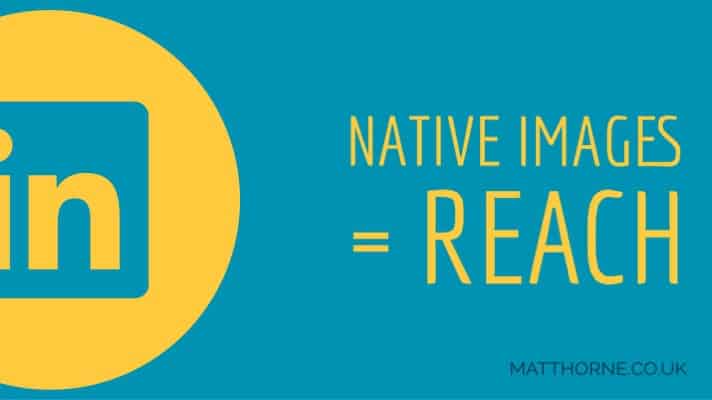 In the past few months LinkedIn has been up-ing its content game, pushing the platform in a Facebook direction when it comes to native options.
May saw the ability of company pages to finally upload native video content, something that was previously just for personal accounts. It's too early to see the effect of this over sharing YouTube links (which unlike Facebook still get a decent feed coverage) but one thing has definitely become apparent. LinkedIn loves your images.
The vast majority of our top performing posts for impressions on LinkedIn were for single image posts. Now this wasn't because we just went all out on images, we still had a fair few link posts in the mix too.
What was interesting was engagement rates were pretty poor on images compared to link posts. Is it a case of feed dictating performance rather than user preference? Or maybe content not resonating? Yet again only time will tell. And no doubt an algorithm change will mix everything back up again and content strategy needs another refresh 🙄
Facebook content battles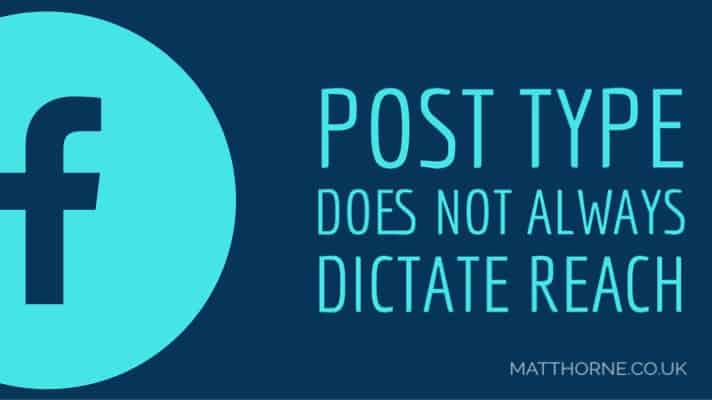 There are plenty of blog posts about what kind of content performs best when it comes to the Facebook algorithm. Some are on this very blog you're reading. The vast majority agree (as does Facebook's own guidance) that it tends to favour video content, especially live video content. But what was clear from our May stats was, unsurprisingly, that's only part of the picture.
Both our top 10 and bottom 10 table of posts for reach were a mix of all content types: links, videos and image posts. Surely if the algorithm prefers video, the top 10 should be all video?
Not so, as the other major important factor to consider for your content is that all important engagement rate. You could have a month of constant video posts, but if those posts were a series of daily videos profiling office coffee mugs, it's not going to go very far (unless maybe you're a page dedicated to fans of mugs, or it randomly blows up like the Drummond Puddle live stream – oh content strategy be damned).
What was clear from our top 10 was that regardless of content type what climbed to the top was visual content (remember link posts can also have a huge visual element) that was relevant to the audience at the time it was posted:
Motivation through exam period
Super awesome research that was big in the news
Celebrating key student milestones
To know your audience, and to know what's relevant in their lives, is to know what will get reach (apart from the Drummond Puddle, that's just the curve ball everyone's always trying to find). And the bigger the audience, the harder that can be without going for the most broadest topics (ie doggos)