Video content, according to all the major social media networks, it's the mutt's nuts for hashtag engagement. Which is why they're all pushing it super hard in their feeds.
Facebook was first to make the leap. Then followed Twitter (although with a much shorter time limit). Instagram then went full motion before Snapchat shook everything up making it perfectly acceptable to shoot video in portrait. Then back to Facebook with their push to get everyone to live stream their lives (including horrific live crimes making it in the feed).
At the same time as the networks were pushing everyone to become videographers, the technology in our pockets was getting better with smartphones now offering 4kHD filming, movie standard slow motion frame rates and edit software to rival desktop rigs.
You can't escape the fact video is apparently the daddy when it comes to content. But can it really help with your stats? Does adding video in to your monthly mix really help increase your organic reach and boost engagement? It's time for another experiment.
The video experiment
For Newcastle University we include video each month where possible, but it's not something we have the resource to produce in high quantities regularly. The odd live stream campus tour here and some quality pre-produced video there, but it's not a major focus due to the time and effort it can take to make quality video.
So what would happen if we upped the quantity of video we put out, even producing video content where we'd normally just put up an image or a link post? Would it affect our reach and engagement stats?
I wanted to run an experiment across Facebook and Twitter, with the aim of pulling together engagement and reach/impression stats each month for:
All content on average across the month
All non video content on average across the month
However, because Twitter stats are hideous and their export function an embarrassment, it became apparent it would be too time intensive to sieve out video from the overall mix on that channel so I had to exclude it. So this experiment looks at performance of content on Facebook, famous for their organic reach restricting algorithms.
Now you're up to speed on the method and process, hold on to your hats stats fans, because we're about to get serious with the numbers.
The base line
Before we can decide if video affects organic reach and engagement, we need a baseline. For this experiment that base line is the first 3 months of the year. These were average months where we weren't purposefully pushing video content. In these three months there were in total 13 posts out of 151 that were native video content.
Baseline average reach on Facebook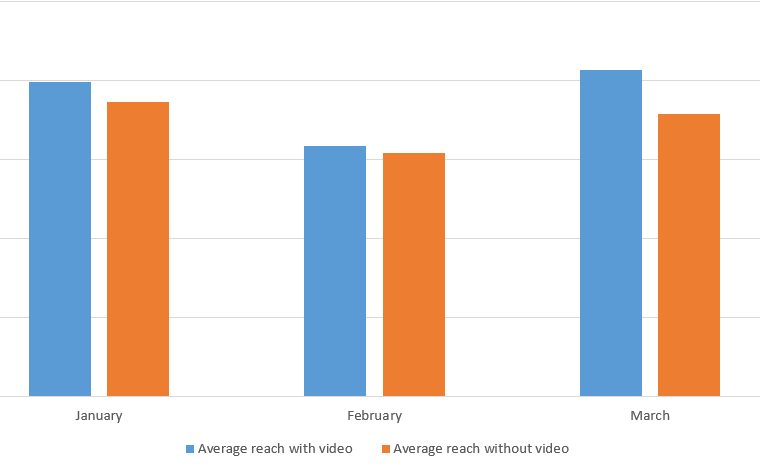 From this you can see there does seem to be an affect on organic reach when video content is taken in to consideration. But would that be amplified if the amount of video content was increased?
Baseline average engagement on Facebook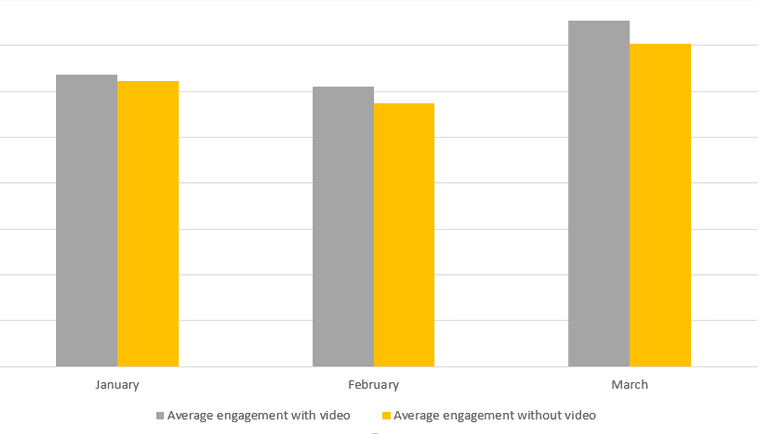 Again, there's definitely a dip in engagement when you remove video posts out of the equation. But will this dramatically increase with more video? Lets find out.
The results
As I said previously, we don't really have the resource in our team to pump out lots of high quality video content, but over April, May and June we increased the amount of video content we posted to Facebook from 13 videos to 29. Was this enough to boost the figures and make it worth while?

Average reach on Facebook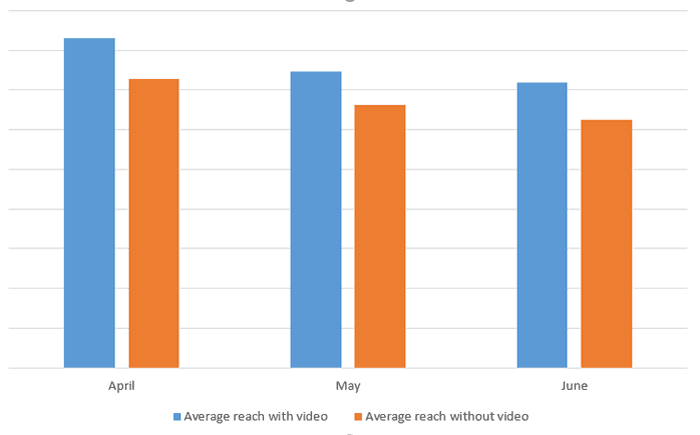 Apart from the fact that organic reach steadily declined over the three months (most likely due to the algorithm change documented by the Chicago Tribune), increasing the video definitely had a bigger impact on overall reach.
Average engagement on Facebook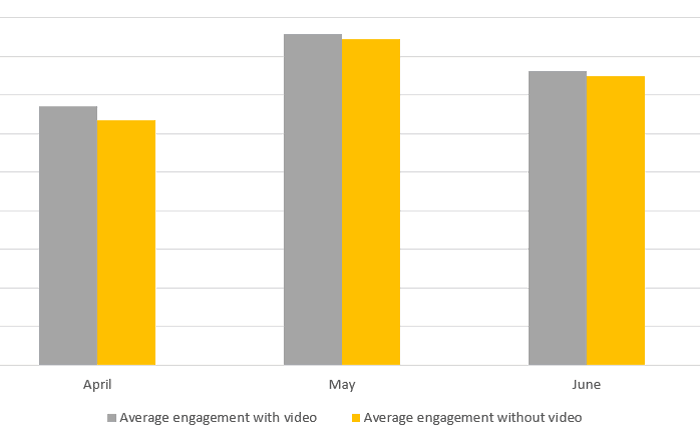 The story with engagement however is not so clear cut. Again, engagement levels were increased when video content was taken in to account, but increasing the amount of video actually seemed to reduce the difference.
Lets see how the differences stack up when you look at the percentage change between the two values.
Percentage change in average reach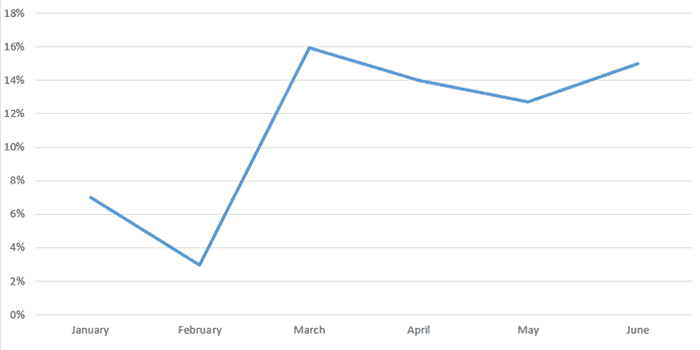 When it comes to reach it would seem increasing the number of video posts definitely had a positive affect on the monthly average organic reach. That's a win right?
PS – the spike in March was because out of those three months, March had the most video content (6 videos).
Percentage change in average engagement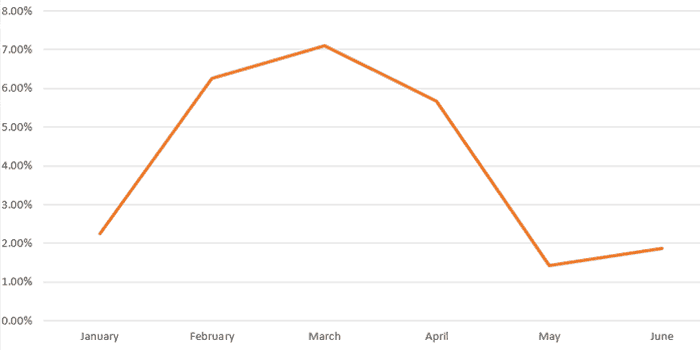 Oh, it's not much of a win when you look at what the increase in posts does for engagement. Although there is still an increase in engagement, the effect is negligible – is it worth the effort of creating a lot more video?
Conclusion
From this little experiment it's clear to see that posting video content to Facebook does help increase your page's monthly average reach and engagement.
If you increase the amount of videos you post, you will really increase your average reach. However, more videos doesn't really have a huge effect on your engagement rates.
Without a doubt, to help with your organic stats you should be posting native video content to your Facebook page. Even just a couple of videos a month can make a difference – and with the video production studios most people now have in their pockets, this shouldn't be too tough a task.
But if you're struggling with your video content, or organic posting strategy in generally, get in touch and see how I can help out.