It's time for another look behind the numbers for some key findings in Newcastle University's November content stats. These relate to organic content posted on the uni's main LinkedIn, Facebook, Twitter and Instagram accounts.
Twitter and visual content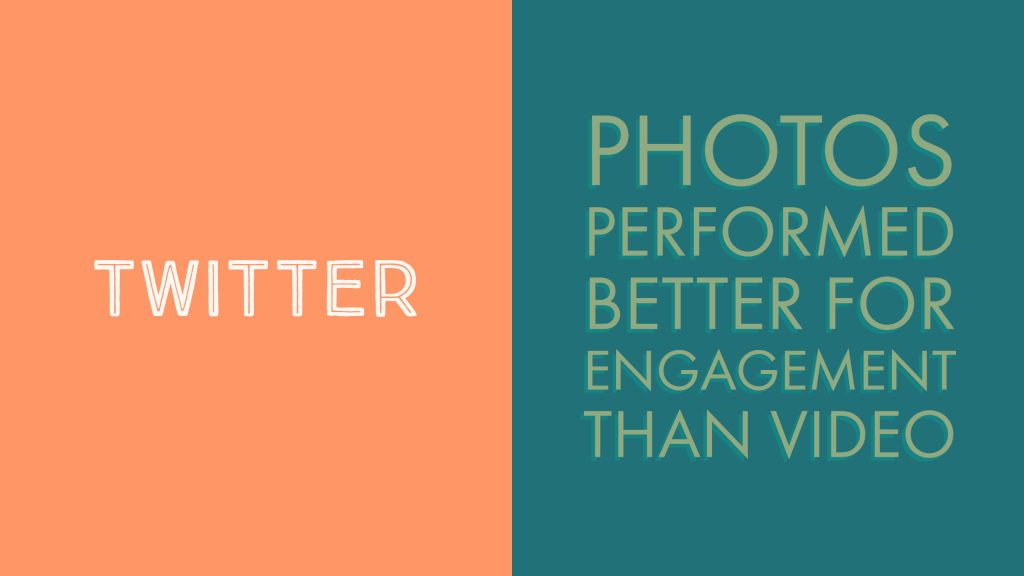 This was something we saw last month and is becoming a reoccurring theme. When it comes to visual content on Twitter, photos do better than native video.
Martin Luther King Jr v the weather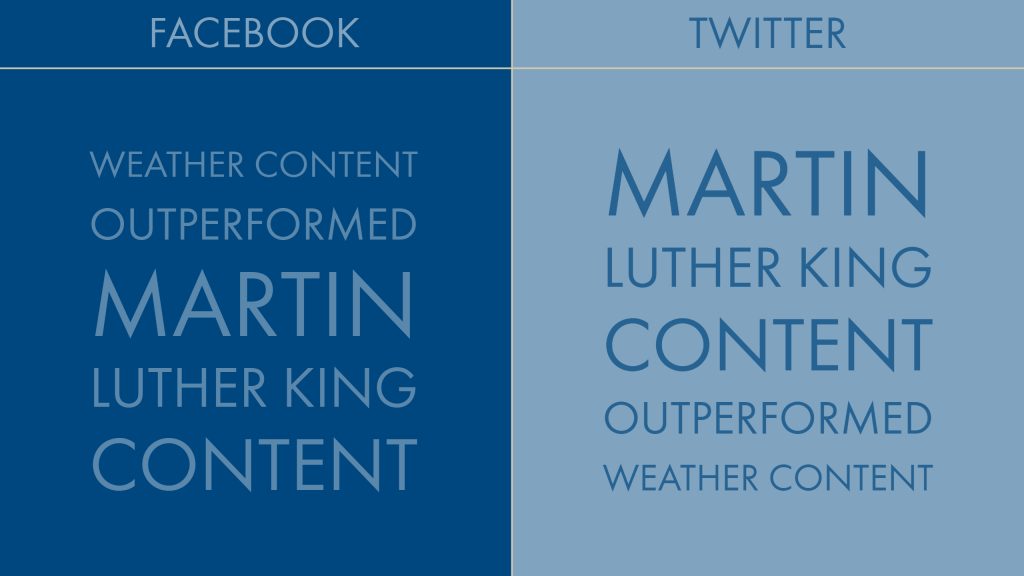 November was a big month for Martin Luther King Jr related content (we were celebrating his visit to campus) and for weather-related content (we were celebrating snow's visit to campus).
In November we celebrated the 50th anniversary of awarding Martin Luther King Jr an honorary doctorate (the only UK university to do so when he was alive). We documented the culmination of a year's worth of events on social as you would expect with a huge range of content including live events streams, photography and video content.
In November it also snowed, and we got some awesome UGC and team produced content to prove it.
Both sets of content were really well received, placing high in the engagement and reach tables for all the networks they were shared on. What stood out though was where they placed.
On Twitter the MLK content was top of all tables. On Facebook and Instagram it placed under the weather based content.
What does that mean? I have no idea.
Video doesn't guarantee reach on Facebook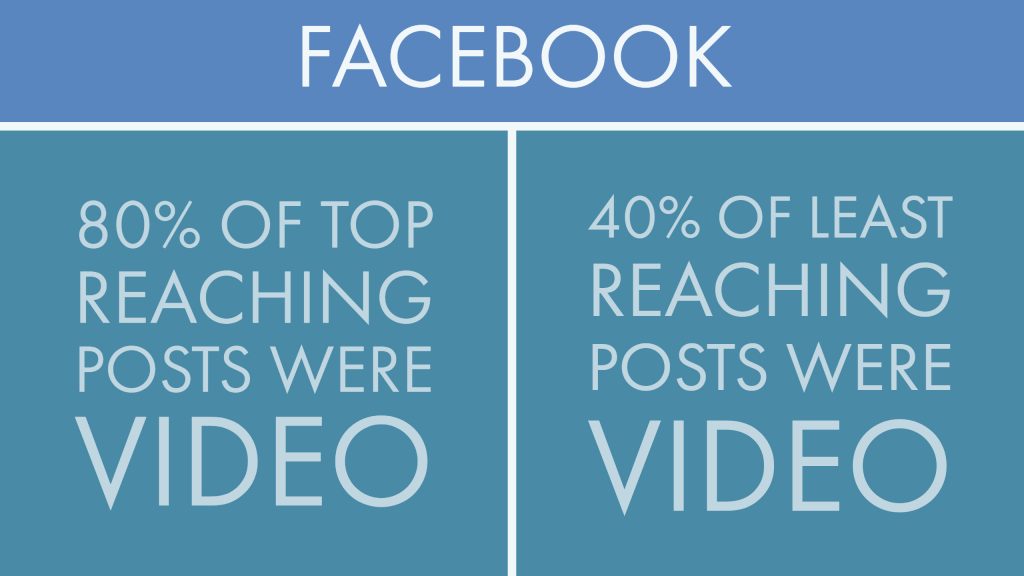 This highlights Facebook's own points about the content itself mattering more than the delivery method.
When consultants/apps/companies tell you "we know the best times for you to post on Facebook" point them in this direction 👇https://t.co/6ejFaB555Q #hesm pic.twitter.com/bcPeAtayX1

— Matt Horne (@thematthorne) December 1, 2017
We put out a lot of video content on Facebook now, as we know it gets reach and it also gets engagement. It can also be repurposed for other visual channels like our campus messaging screens and presentations around the world.
But what's interesting is to see that turning something into video content doesn't necessarily mean you're going to get the reach in Facebook's algorithm. There's still that secret sauce of what your audience finds engaging to conquer too. In November that was MLK and snow, not CT scans of the world's deepest living fish.
Newcastle University Discover Deepest Fish In The Ocean

This is a CT scan of a new species of fish discovered by our researchers, working with a team from University of Washington. The Mariana snailfish lives 8,000 meters deep in the Mariana Trench, making it officially the world's deepest fish and it recently featured in Blue Planet 2. http://bit.ly/2ipE58M

Opslået af Newcastle University på 30. november 2017
Twitter followers are the most engaged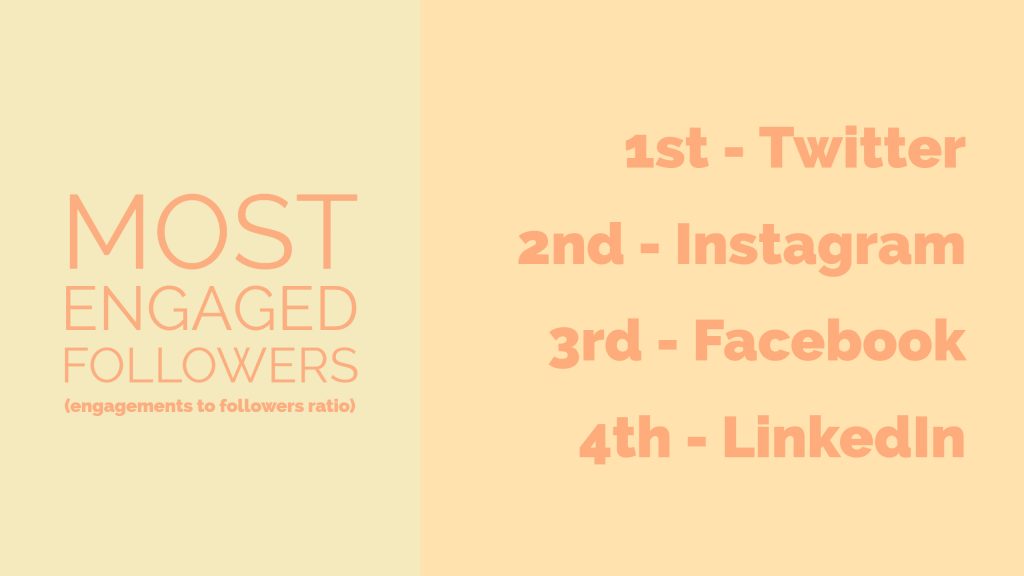 We have a huge variation in follower numbers depending on network, from under 19,000 on Twitter to over 125,000 on LinkedIn. We also have a variation in average engagement on each channel – but how does that translate when put as a ratio?
Well it would seem the smaller the following, the more engaged the followers. The most engaged accounts, as a ratio of engagement to followers, is the exact opposite listing of accounts by number of followers. Go figure.
And that's what went down on our channels in November – how does it compare to your findings?