It's the end of 2017 and it's been a hell of year inside the bubble of social media. It feels like 2017 has been one endless stream of new feature releases and algorithm updates. For those of us working in social media marketing it's been incredibly frustrating as much as it has been rewarding. Just as one tactic starts to work the paradigm shifts and it's time to start experimenting again with little chance to relax and put past experience to practice.
As I write this it's mere hours before 2018 starts and we'll be getting back to work pumping out that hashtag engaging content our channels demand. But before then I thought I'd take a deep dive in to the stats for Newcastle University's main social media channels, see what content actually worked (rather than what I wished had worked) and look at what could be learned (if anything) to take in to 2018. I hope you enjoy.
Facebook
The decline of organic reach
It seems I start most of my blog posts about Facebook with the phrase "a lot has been written about the decline in organic reach on Facebook" and 2017 was no different. Straight off the bat, comparing organic reach from 2016 to 2017 shows Newcastle University's main Facebook page saw a 20% decrease in average organic reach, despite the fact our followers grew by 20% over the year.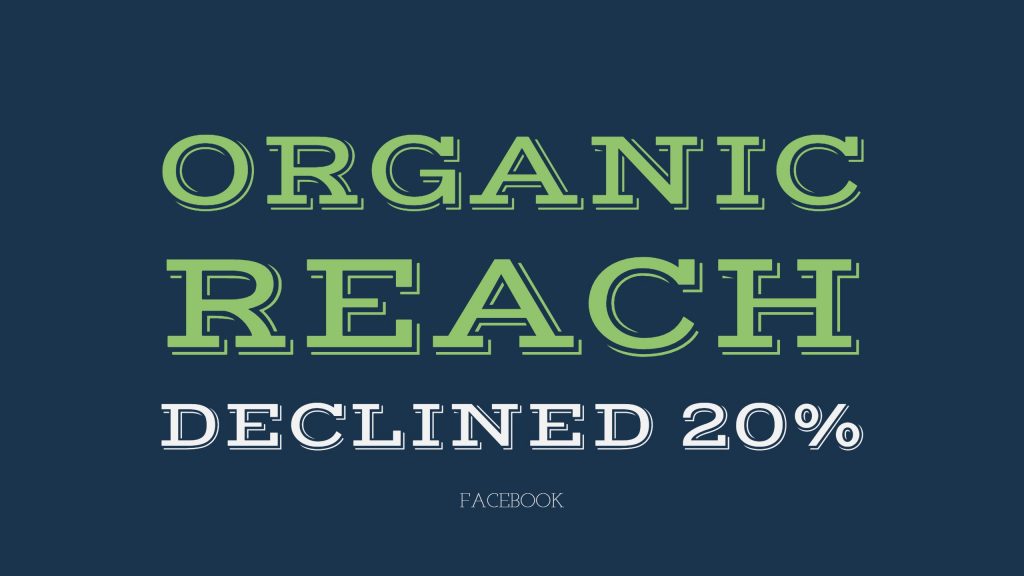 We saw a major decrease in link post reach in the last 6 months of the year as algorithm changes (both those publicly announced and the not so public) took effect. Which led to a change up in posting tactics and to:
The rise of video
Facebook made more of a push for pages to publish video content on their platform this year, and rewarded pages that did with improved organic reach for that content, especially if it was live video.
This saw a lot of pages start to game the algorithm posting fake video content, live streams that were just static images, live stream "polls" and even ripping off old videos to stream "live". The aim of this was to get reach and engagement that would help improve the reach of other content in the algorithm. All tactics I'm proud to say we didn't run with and also all tactics that are now punished by Facebook by downranking *smug face*
Outside of the dodgy tactics, pages did need to pivot to video, and live video if possible, to help keep their organic reach up. This was evident in the stats as our top 20 posts for organic reach on Facebook were video, and 13 of those were live videos. The trend of video's dominance continued in to the top 100.
A note about 360º video
It was nice to see that in 2017 our 360º videos started to get more reach and engagement. We've been experimenting with the format for a couple of years now and hadn't seen much traction. But now that more people are used to the medium, and Facebook has rolled out the ability to play 360º on more devices it seems to be paying off.
We had one 360º video in our top 10 for reach, and 3 in the top 20. Not a domination by any means, but much better penetration than 2016. Here's the the one from our top 10.
St Mary's 360º Accommodation Tour

Looking at your accommodation options for September or wanting to reminisce back to when you were a first year? Take a look inside our St Mary's halls as Meg takes you round her flat in this 360º video.Please note, the flat featured in this video is an example of one type flat available at St Mary's. For a full list of flat types and room sizes available please visit our website.

Opslået af Newcastle University på 13. marts 2017
Top reaching post
So if video was so great for organic reach on Facebook, what was our top reaching post in 2017? Well it was this one.
Yup, with all the hard work we put in to producing original content for social media, a simple live stream of a graduation ceremony had the furthest reach. As did the 2nd, 3rd, 4th and 5th 🙄
Top engaging post
Reach is a great way of judging your content's success in Facebook's algorithm eyes, but what you want to know is if it resonates well with the people that see it. To do that we measure engagement as a percentage of "engaged users" by "organic reach" (after downloading the stats from Facebook).
When it comes  engagement, visual content was king. 50% of the top 20 were video posts and all but 1 of the others were photos. Interestingly enough, we didn't see any live video content in the engagement rankings until 68th.
Here's our top performing post for engagement on Facebook in 2017
Twitter
Visual content but not like Facebook
Although Twitter lets you do live video, native video and multi-photo posts, we didn't see the same dominance of video in our content tables on Twitter. Instead, our top performing posts tended to be single image tweets.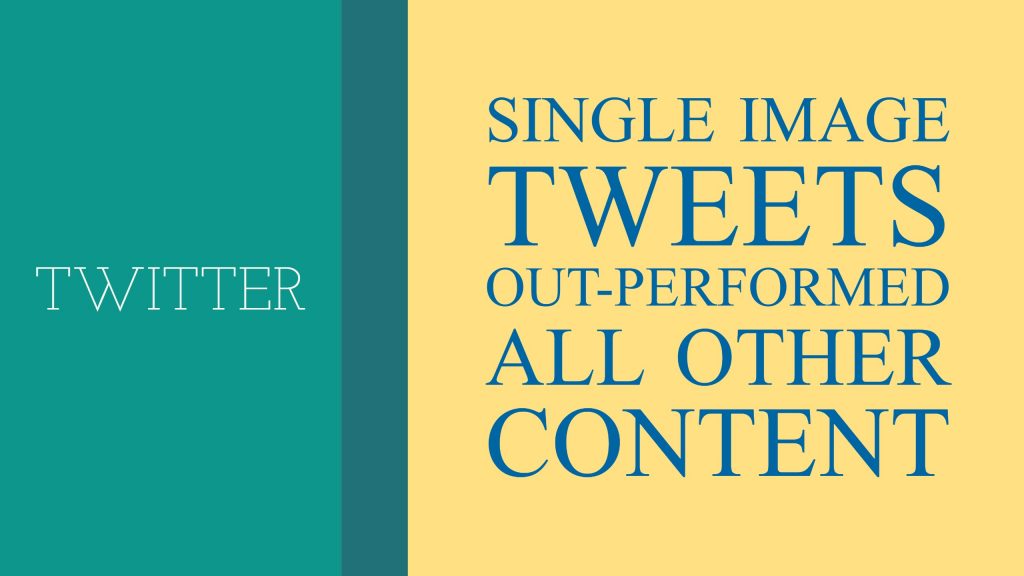 Top post for impressions
Last year our top performing post on Twitter was the VC's response to all things Brexit. This year it was this:
In response to reports of an unofficial website that is fraudulently using the Newcastle University brand, please read the following advice pic.twitter.com/HVupzyMtrt

— Newcastle University (@StudentsNCL) July 20, 2017
Yet again, all our hard work to produce original content and the top performing post for impressions is a warning about a scam website 😡
Top post for engagement
For Twitter we work out engagement as a percentage of engagements against impressions. In 2017 that meant this was our top performing tweet for engagement.
Wishing everyone a productive revision day today! 📚📝☺ pic.twitter.com/71NlxigbZG

— Newcastle University (@StudentsNCL) May 10, 2017
After another disappointment on the impressions front it was nice to see some of our original content performing best for engagement. Combining the campus ducks with sage advice for the win.
Outside of this one though, half of the top 20 were tweets sharing user generated content from our students celebrating various aspects of campus life.
Interestingly enough that wasn't the tweet that got the most engagements (clearly, since it only had 6 likes and a retweet). That accolade goes to this one:
The rumours are true – it's been snowing on campus ☃️❄️😊 #SnowWatch pic.twitter.com/AmSSf5LAhE

— Newcastle University (@StudentsNCL) November 30, 2017
Turns out 60% of our top 10 tweets with most engagements (rather than highest engagement rate) were photos of weather happening. People love weather.
Instagram
It goes without saying that Instagram is a visual channel – it was born as a photo sharing app. So our content is pure photo and video gold. In 2017 we did find that carousel posts didn't perform as well as single image posts. They only just made it in the top 40 for engagement and only had 3 in the top 20 for reach.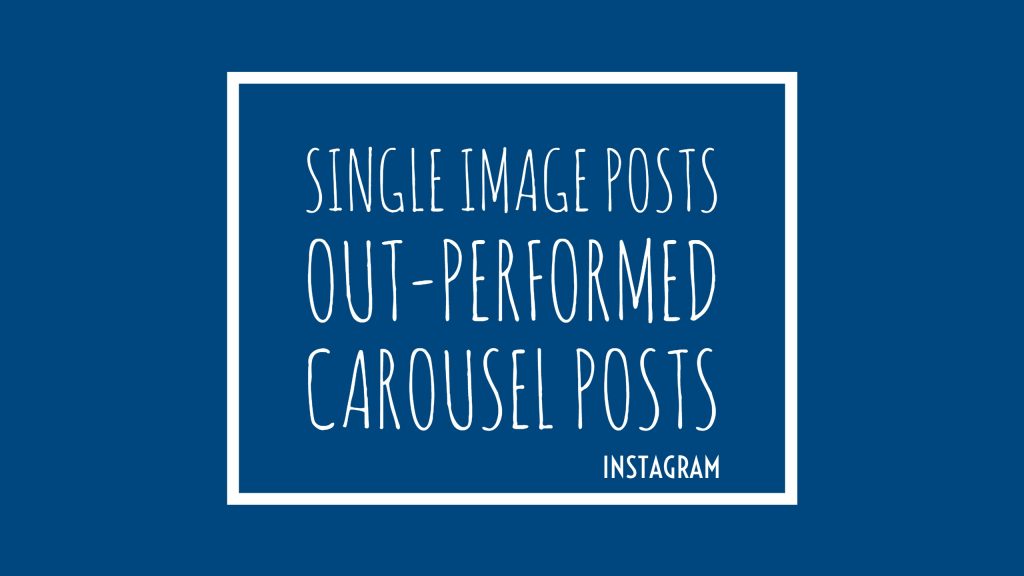 We also found video content tended to under-perform other channels for engagement (I've got a blog post on that coming in 2018). So what were our best posts?
Top reaching post
Since I made it, it was great to see the campus snow video top on Instagram for reach.
Top post for engagement
Remember I said people love weather? Well the snow video was also top for engagement on Instagram too – bucking the previously mentioned trend of video under-performing on Instagram.
How can I make the claim that video under-performed on Instagram when both our top performing posts for engagement and reach were a video? Because apart from that one (granted, super awesome amazing) video, moving images only featured once in our top 20 for reach and didn't even make the top 20 for engagement.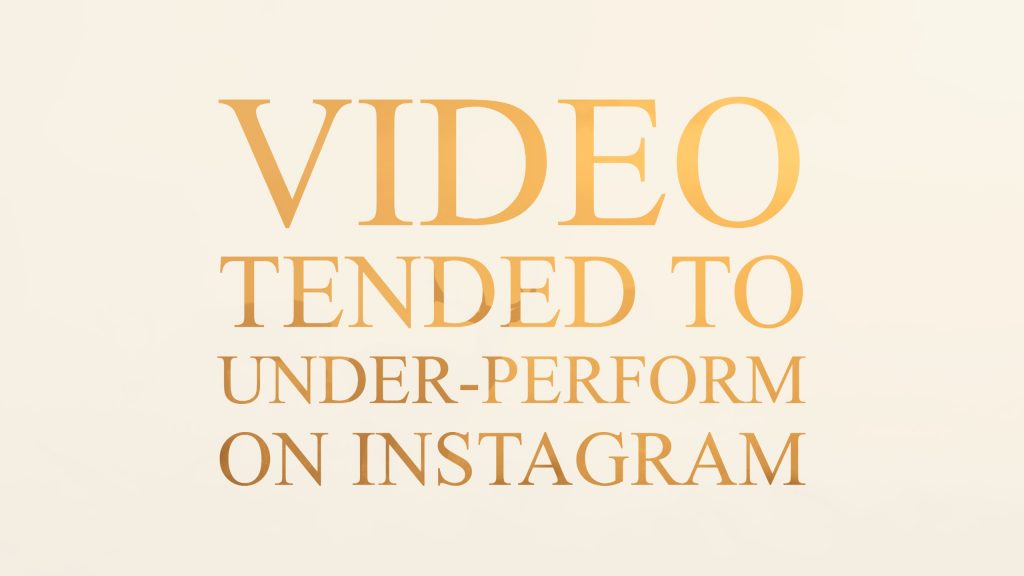 And in true social media style, here are our #bestnine2017
7 of which are weather related. Did I mention people bloody love weather on social media?
Stories
Instagram Stories and Snapchat became an integral part of our content strategy in 2017. It's hard to measure content on these channels, not least because Snapchat give very little data to "normal" users. However, we did notice a couple of things worth noting.
Snapchat was better for retention than Instagram Stories. On average the retention rate was 13% higher on Snapchat than Instagram Stories.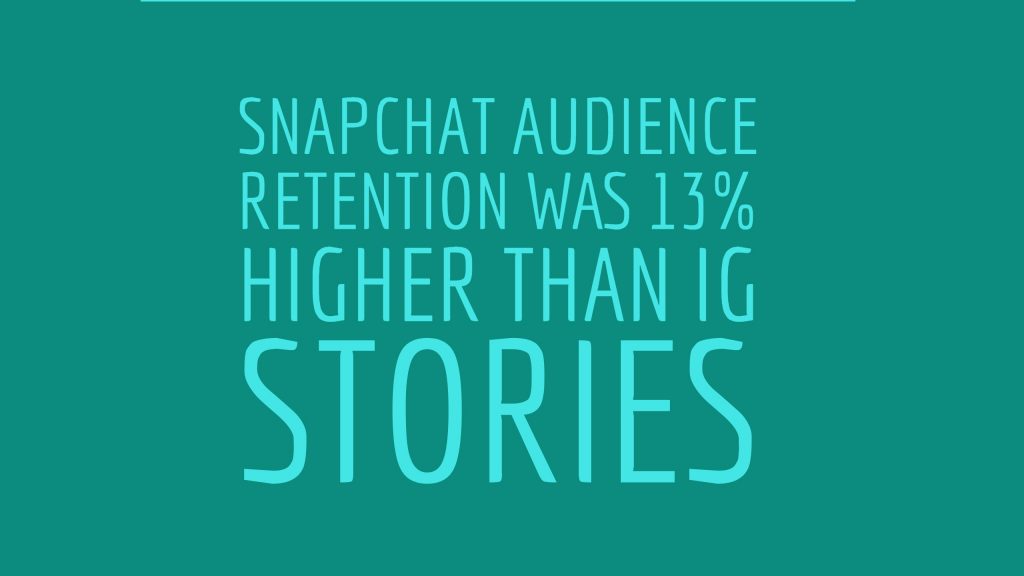 Stories focusing on undergraduate recruitment events also had a lot more engagement on Snapchat than Instagram. However, feedback we received from current students was that they were all moving over to Instagram Stories and mostly used Snapchat for messages.
One of our top stories on both channels in 2017 was our welcome story for students from around the world. Well worth checking out if you get the chance.
What's coming in 2018
To be honest, who knows? Social is becoming more pay to play, so I'll be putting my Facebook Advertising Certifications  in to good use that's for sure. But here are a few things I'm hoping to work on, see me in 365 days to see how it pans out.
More video, faster and higher quality – the snow video was filmed, edited and posted within 2 hours. With limited resources this kind of content delivery needs expanding and perfecting. As well as breaking out of landscape and optimising ratios for various feeds
Explore further potential with Facebook Live – we have a TV studio, why not a TV "channel" with regular shows?
Bring on the bots – we've been experimenting with bots for over a year now (and have even used one on Twitter and Facebook over the holidays for our out of office) but the limited AI hasn't been able to handle the complex kind of stuff we get on a day to day basis. Hopefully in 2018 we'll find the sweet spot.
Improve and expand advertising in to vertical formats – initial tests with IG Stories and Snapchat ads delivered great results. With better planning and content this could be a real game changer
Dodge the GDPR bullet
The two Ps – Pinterest and podcasts, one I know well from my other life, the other I want to explore as an expanding channel
Tackle LinkedIn – it's by far our biggest channel, but it's little more than an alumni memory box at the moment. Working across teams it's a very powerful resource to tap in to that needs cracking
And lots more. The only limits are time, money and physical energy. All of which were pretty spent by the end of 2017 but after a long break and with the help of a great team I think I'm ready for 2018, how about you?